2019 Rincon Invitational
March 9th -10th 2019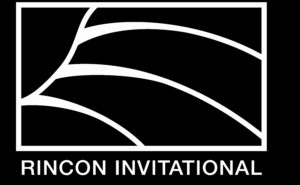 Thanks to their public service efforts during 2018, the Groundswell Society has been stoked to invite a number of surfing clubs and organizations to the Rincon Invitational, to be held the weekend of March 9 and 10, 2019.
If your club or organization is interested in being invited to the Invitational based on your public service efforts in 2018, please see our Rules and Guidelines for the event to understand how our event is quite different in many ways.
100% of the net proceeds from the Invitational will fund two scholarships:
The Sophia Tiar'e Bartlow Memorial Scholarship, to be administered by the Scholarship Foundation of Santa Barbara and awarded to a college-bound student/surfer with an outstanding public service record.
A second "Volunteer of the Year Scholarship" will be also be awarded and administered by the Olas Foundation and the Groundswell Society.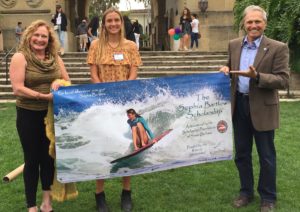 Here's Jericho and Glenn with last year's winner, Ruby Singh, now attending Cal Poly San Luis Obispo.
Please complete the application below and send it in ASAP along with your contribution to the event fund. Suggested levels of contribution to the event fund can be found at the bottom of the application.
Note that this year over 30 surfing clubs and/or organizations have qualified for an invitation thanks to their efforts towards a better future for surfing and/or selfless efforts to share the stoke of riding waves. So please RSVP as soon as possible.
Once we receive your contribution we will assign your time slot and send you info concerning ordering hats and/or beanies and event guidelines. For more information contact Glenn Hening & the Rincon Invitational Organizing Committee
Rincon Invitational 2019 Application Form